CrossHSM
High School Ministry

Overview
Student Ministries reaches out and spiritually nurtures the middle school and high school students of our church and community. Our leaders seek to see students come to know and love Jesus Christ, experiencing the transforming power of His grace in all of their life.
The Student Ministry's greatest desire is:
"By God's Grace, to see students come to know and love Jesus Christ, becoming lifetime followers and servants of Christ and His church."
The Student Ministry pursues this by providing:
A fun and safe environment for students to learn and engage Jesus Christ.
Programs and events that offer students opportunities to be involved in the Church at the Crossing community.
Personal relationships that love, challenge and grow students during a transitional season of life.
CrossHSM - Wednesday Nights
7:00 PM - 8:00 PM - CrossHSM Service. Students dive into the bible to see that God is ready to work in their lives. Students also have a chance to worship with a full band. And don't forget about the games that get the students excited for the evening service for High School Students ONLY!
Sunday School - Beginning at 9:30 am
CrossHSM Sunday Morning Bible Study is located in the upstairs portion of the youth building. High School Sunday morning Bible studies are led by adults who have a passion to disciple and teach high school students. Breakfast is always provided!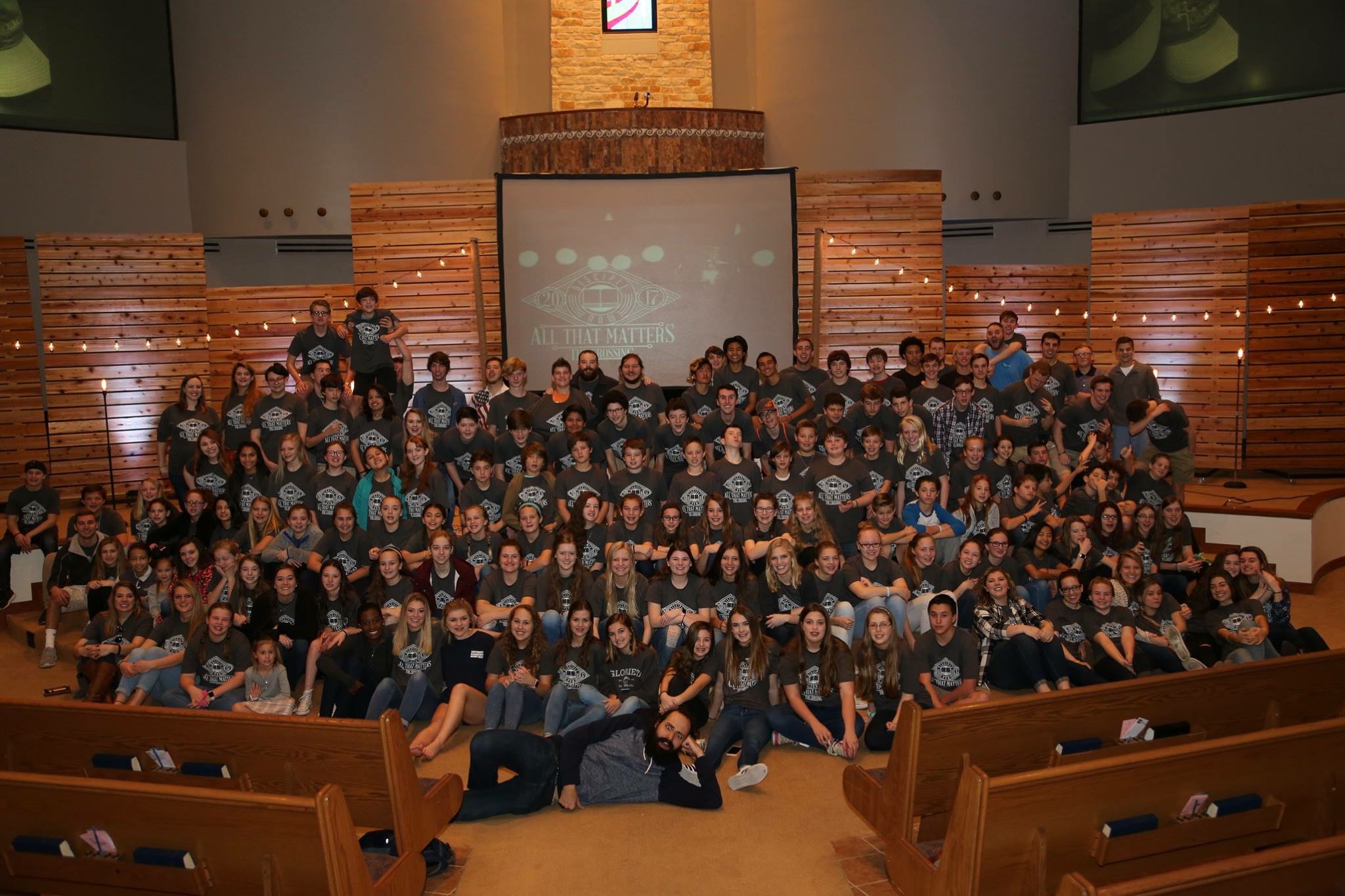 FUGE SUMMER CAMP
The relationship between God and man was broken by our sin but has been restored through Christ. Because of this, we can draw near to God, enjoy fellowship and relationship with Him and experience His ultimate peace and rest. In our culture, we have so many things grabbing our attention such as our phones, devices, social media and social expectations. Along with the pressures of school and other activities, we often find ourselves overwhelmed, drained and feeling empty. Join us for FUGE Camps 2020 as we discover how to dwell with God, rest in His presence, push past distractions and focus on His peace. Spending time with the Lord changes everything!